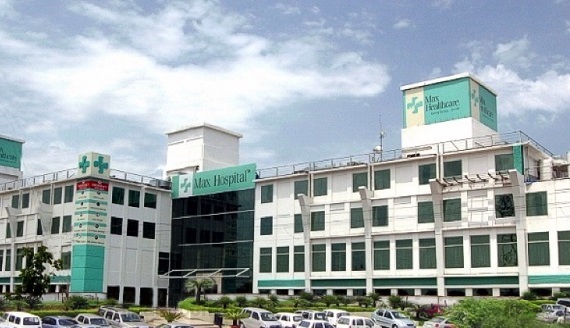 Max Healthcare in India
A multispecialty healthcare group that provides comprehensive, seamless and integrated world class healthcare services, with the focus on offering the best medical aid to the patients. Max Healthcare is emerging as a leader in the healthcare industry of the country, with its comprehensive and integrated services amid state-of-the-art infrastructure, which has made this group one of the first preferences for patients all across the world.
The group deals in these areas of specialties: Cardiology & Heart Surgery, Oncology, Metabolic & Bariatric Surgery, Neurology & Neuro Surgery, Orthopedics & Joint Replacement, Gynecology & Obstetrics, Renal Transplant, Bone Marrow Transplant, Aesthetic & Reconstructive Surgery, etc.
The healthcare group operates eleven hospitals in the Delhi-NCR, Punjab and Uttarakhand region of India. With the vision to offer international standard healthcare services and a compassionate environment, they have developed their own standards to treat every patient personally.
Max Healthcare: Delivering Quality Services
Max Healthcare Group is recognized nationally and internationally for offering patient-centered care. The group covers a wide area of health problems and offers international standard treatments to cure the ailments of the patients, such as:
Aesthetic and Cosmetic Surgeries
IVF and Reproductive Medicine
Metabolic & Bariatric Surgeries
Neurology/ Neuro Spine Surgeries
Cancer Treatment
Orthopedics and Joint Replacements
Eye Care
Cardiac Surgeries & Heart Treatments
Pediatric Surgery
Dental Care
Renal Transplant
Bone Marrow Transplant
Along with world class healthcare services, the group also runs various lifestyle and well-being programs to encourage people towards living the life through healthy means. For different age-group of people, different programs are being executed.